10 Jun 2019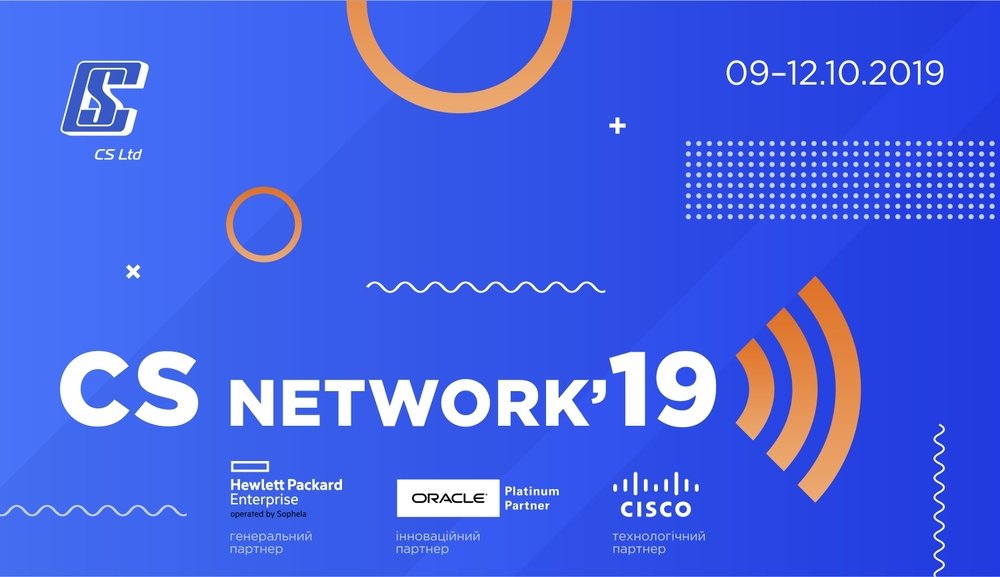 Dear colleagues,
Join us at CS NETWORK 2019 - CS annual conference on banking automation. The event will be held in Odessa on October 9 – 12, 2019 at «Bristol Hotel».
CS NETWORK is a highly effective networking place for representatives of leading banks of Ukraine, hot debates arena for financial analysts, place for experience exchange in the sphere of financial IT solutions and obviously the source of unique contacts and perspectives for fruitful cooperation.
Annually CS NETWORK gathers more than 150 representatives of leading financial organizations, biggest world software and hardware vendors.
CS NETWORK 2019 key topics:
World IT industry latest achievements
CBS B2 architectural changes
Regulatory changes and their automation
Information security in the financial sphere
Overview of the iFOBS remote banking new features
Cards: contactless payments, trade acquiring, loyalty programs
CFRONT — front office complex for lending automation
Event part of the conference also promises to be interesting.
CS Network 2019 participation fee:
single room occupancy: 15 500 hrn
twin room occupancy: 12 000 hrn
Participation fee includes:
accommodation in business hotel «Bristol»
meals
participation at official and event parts of the conference
To register, please, fill the application form (below) and send to csnetwork@csltd.com.ua till September, 9.
We look forward to seeing you at CS Network 2019!
Please contact CS Network committee for additional information:
+ 38 067 574 52 83 — general and partnership questions, Daria Sabadin.
+ 38 095 408 11 58 — participation and payment questions, Allа Nesterova.
email: csnetwork@csltd.com.ua