The success of CS in young and dynamic team, which is known for its high professional skills in IT and banking technologies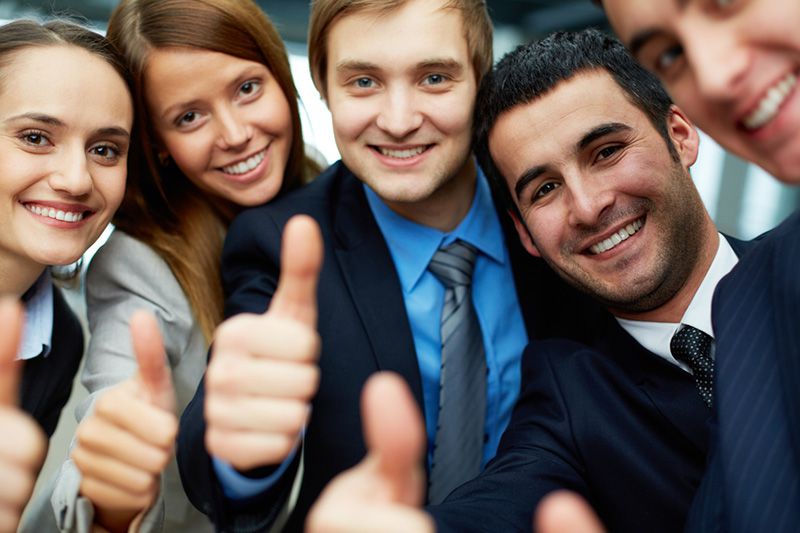 Today CS company employs 350 experts in two cities – Kharkiv and Kyiv. We strive to provide opportunities for self-realization of everyone. Our colleagues are our assets that help us to maintain the status No. 1 provider of financial technologies of Ukraine and CIS countries. For employees we hold seminars, trainings, project meetings. We organize a lot of activities related to recreation, sports and holidays. We have many reasons to come together to exchange ideas and get to know each other better.
The company employs experts that have been trained in specialized centers and received Oracle Certified Professional, Delphi Certified Inprise Consultant and SAS Certified Base Programmer certificates. The company's management has been trained in Project Management PMI. CS representatives participate in partner conferences and educational seminars in Ukraine and abroad yearly.
We all are different, with different ideas and approach to work, therefore, we present a unique team in which everyone can realize their ideas, and everyone can contribute to the development of the company.
We create the company unique environment based on the ideas which boost our energy of being the market leader
Professional excellence
Timely achievement of objectives, deliver real results, improving efficiency of each workplace.
Respect for others
The right for mistake: mistake

–

experience. Your opinion is very important to us. It generates high quality result and effective communication.
Team spirit
Friendly atmosphere, consistency of goals and actions. Interchangeability, assistance and openness.
Customer orientation
We try to solve clients ' problems better than they expect. Our goal – support the business growth of our clients through long-term partnership approach.
"Coming together is a beginning. Working together is a progress. Keeping together is a success!" Henry Ford